Torn Heart SIGNED
Regular price
Sale price
$19.99 USD
Unit price
per
Sale
Sold out
SIGNED Hardcover/Paperback of Torn Heart, Book Four in the Dragon of Umbra Series by Emma Hamm.
SYNPOSIS - 
They handed her a sword and bid her to take a throne...

Lorelei is half elf in a kingdom where that bloodline is synonymous with "slave". The Umbra King holds everyone captive with his pet dragon who knows no mercy. She hides in the shadows and steals to stay alive, until a rebel group gives her an offer she can't refuse.

The King seeks a bride. If she can get close enough, she could drive a dagger into that wicked man's heart. But the bridal games are more difficult than most. Lorelei must prove herself not only beautiful, but talented, poised, and deadly as the king. However, the closer she gets to saving her kingdom, the more she realizes a singular problem stands in her way.

The dragon.

The King's bodyguard is more than a slathering beast. He's a man. And the longer she's near him, the more she realizes that perhaps the king isn't the most dangerous person in the kingdom. Perhaps she had to guard not only her body, but her heart. For a dragon mates for life, and they're hard pressed to give up their treasures.

This dragon fantasy romance is perfect for fans of King Arthur, Sarah J Maas, and winged bad boys. Get ready for this slow burn and one click today!
Secured and trusted checkout with:
Return & Refund Policy

At this time, I do not allow returns. However, refunds can be requested if the product arrives damaged. Please email me at authoremmahamm@gmail.com directly if you receive a damaged product!
Shipping Info

All book orders are shipped via media mail and shipping is calculated with that in mind. You'll find my shipping prices for books only are lower than you might expect!

All other products are shipped through a drop shipping company and they control the shipping. Every order will come with a tracking number.

Orders will be shipped every Monday and Thursday after order.
Share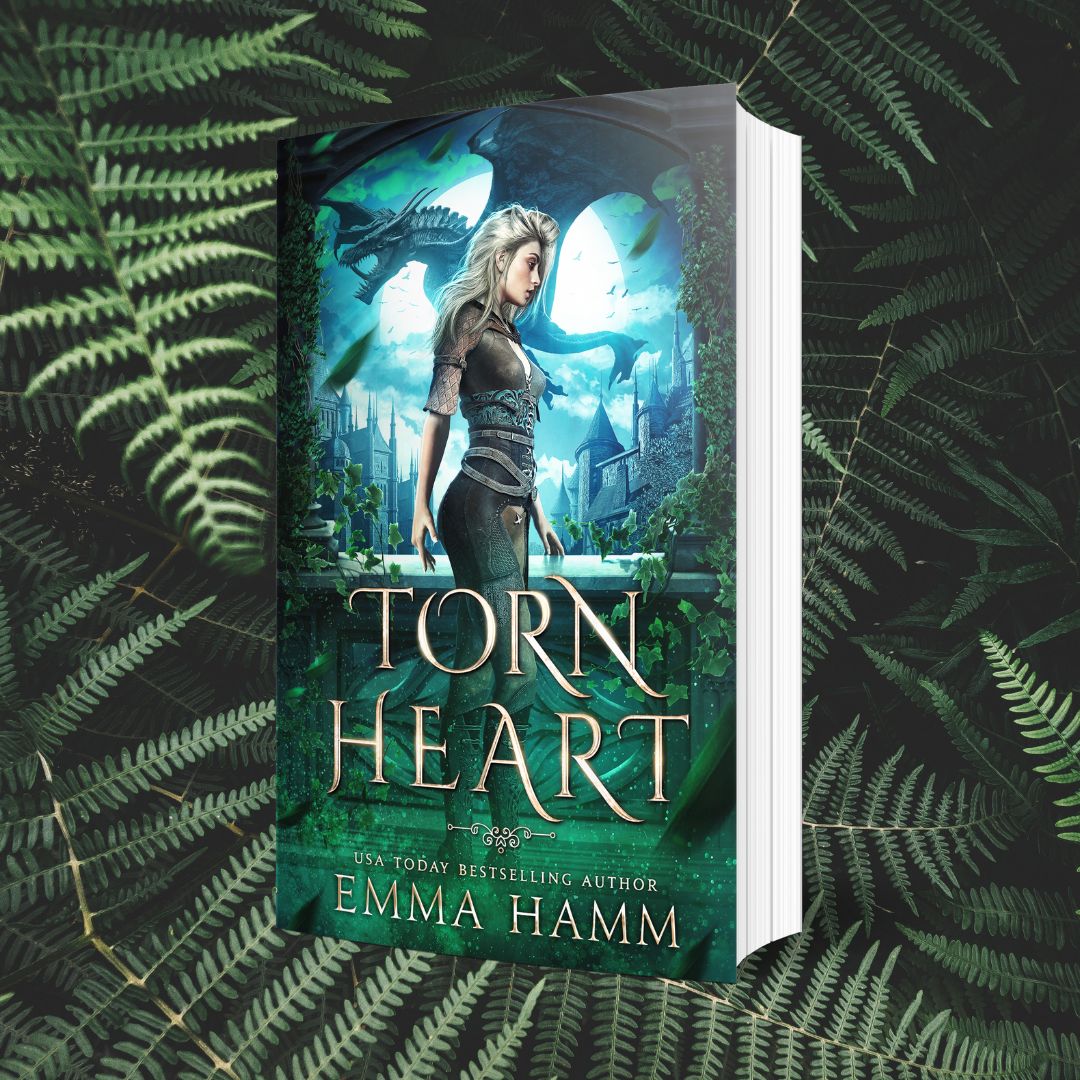 Careful!
Be very careful, this may be a fake site. The book linked is not the one in the review and much of this site is completely unfinished, including the FAQ page still being original vendor content from the website host itself.
I love this series and this author but find myself skeptical of this page.
Also, did anyone else notice that in her main picture her left arm is tatted, but in her about me picture its her right arm?